A life-sized charging bull made of thousands of pieces of 3/8 steel rebar. Sold in 2013 to art collector Klaus Becker, Charlotte NC.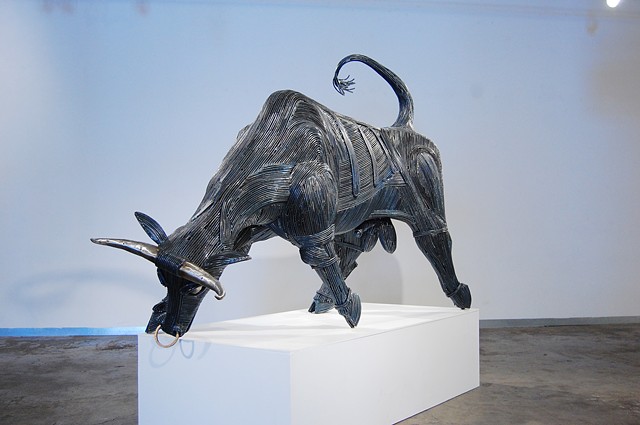 Thomas Prochnow Studio
A working metal studio, creating everything from functional furniture and one of a kind commercial fixtures to large contemporary outdoor sculpture. Materials used range from mild steel to stainless and bronze. Thomas Prochnow has pieces of his work placed in museums, parks, and private collections around the country. Studio visits are always welcome.
Charging Bull
2013